2018 Raffle Drawing
Experience the ultimate, week-long Hawaiian vacation for only $100. We are raffling a 6-day, 5-night stay at the Hilton Waikoloa Village Resort in Kona, Hawaii – plus roundtrip airfare for two (2) on Alaska Airlines. Raffle package is valued at $4,500. Purchase raffle tickets for $100 each. We're only selling 100 raffle tickets, so act fast and purchase your ticket before we sell out. Raffle tickets will be available for purchase from our mobile raffle merchants during Taste & See.
Raffle drawing will be held on Friday, September 14, 2018, during Taste & See at Clark County Food Bank. You do not need to be present to win. Clark County Food Bank will contact the winning party after the drawing. Winner must redeem package within one (1) year of drawing. Expires: September 14, 2019.
Thank you, Ryan Family for lodging accommodations and Alaska Airlines for air travel accommodations.
During Taste & See we are so excited to share some of our favorite fine wine with you. So stop by the Wine Wall for your chance to win. Each bottle of wine is hidden inside of a decorative bag so you have no idea what surprise awaits you. Only $25 to play, and everyone who plays wins a bottle of wine. You can't lose… literally!
Thank you, Blairco, Pacific Northwest Wine Company, and Clark County Food Bank Board of Directors for donating all the wine.
2018 Live Auction Packages
One of the most exciting aspects of Taste & See is our wide variety of Live Auction packages. Graciously donated by members of our community, these packages range from relaxing stay-cations, exciting local entertainment, fine dining, and travel vacations for the whole family! Find out more about this year's auction packages below. (All auction packages are subject to change prior to September 14.)
A Weekend in Wine Country
Spend a romantic weekend for two in Oregon's finest wine country as you relax at the world-renowned Allison Inn & Spa. Your weekend is complete with a two-night stay in a deluxe king room with fireplace, 6-foot soaking tub, and a balcony overlooking the vineyard. During your weekend excursion, enjoy an intimate wine tasting experience with Mo Ayoub, owner and operator of Ayoub Vineyards in Dundee Hills. Plus, you'll receive a bottle of Ayoub 2015 Estate Vineyard Pinot Noir. Travel in style over your weekend with a premium car rental from Avis Budget Group.
Instructions: The Allison Inn stay is not valid June – October. Holidays and high demand weekends excluded. Expires December 31, 2019.
Value: $1,500
Thank you: 
The Allison Inn & Spa, David Wright Termaine LLP, John Butzke at Avis Budget Group, Ayoub Vineyard & Winery, Wade Clowes
Get ready for the BIGGEST party of the year for YOU, your friends, family, coworkers, or guests. This package is a custom event for 35 guests in Big Al's premier Sports Bar & Grill. Big Al's is home of the 55-FOOT HD BIG Screen! The Big Al's Events & Sports Bar teams will ensure you and your guests have a great time! When booking your BIG party, you get the Home Run Package! 3 hours in CenterField with FREE play of pool tables, Giant JENGA, Shuffleboard Tables, Ping Pong, Connect Four, and CornHole, Unlimited Soda, $10 Party Card (Bar Credit), $10 of Arcade Play for each guest, and your choice of any buffet! Buffet Options Include: Power Play Pizza, South of the Border, Tailgater, The Big Cajun, Texas, or Pacific Rim.
Instructions: Based on availability at time of booking. December is excluded. Expires one year from date of purchase: September 14, 2019. *Monday-Thursday, tax and gratuity included*
Value: $2,500
Thank you:
Big Al's
Orcas Island Luxury Getaway
Enjoy a 7-night stay in the beautiful 3,000 square foot Grindstone Home, nestled on the south side of Orcas Island overlooking the private Grindstone Harbor waterfront. The recently remodeled kitchen is fit for any size party, big or small. Granite counter tops, custom cabinets, and a spacious dining room all have waterfront views. The expansive master bedroom boasts a king size bed, private waterfront balcony, Jacuzzi tub, and plenty of space to relax. Launch a kayak from the private beachfront property, and soak in all the breathtaking sights that the San Juan Islands offer in the Pacific Northwest. Property sleeps 12 guests in 5 rooms, and 3.5 baths.
For more information and full list of amenities, visit: www.vrbo.com/823971
Instructions: Redeem your 7-night stay for March, April or May 2019. Reservations must be made by December 1, 2018 to claim your week, or reservations made any time after December 1 will be based on availability.
Value: $5,600
Thank you:
Ken & Elaine Hamilton
Beaches Progressive Dinner for 12
Twelve lucky guests will party at the Beach! Experience all three Beaches locations with a progressive dinner, shuttled by the Beaches party bus. Start at Beaches Restaurant & Bar on the Vancouver waterfront, then head over to The Beach Shack at Portland International Airport for appetizers and drinks. Next, you're off to WareHouse '23 for a family-style dinner, microbrew, and local wine. Cap off the night back at Beaches Vancouver with dessert and after-dinner drinks.
Instructions: Mutually-agreed upon date with Beaches Restaurant & Bar. Valid until August 2019.
Value: $2,100
Thank you:
Beaches Restaurant & Bar
Guys Night at Mt. Tabor Brewing
Gentlemen, get ready for the ultimate Guys Night Out. This exclusive event is hosted in the private banquet room on the second floor of Mt. Tabor's Pub in Felida. Throughout the evening, you'll enjoy a 5-course meal, carefully crafted by Mt Tabor's culinary team. Each course features locally-sourced meat and farm fresh ingredients. Eric Surface, owner and operator of Mt Tabor Brewing company, will be on-hand to pair each course with complimentary Mt Tabor beer. After dinner, indulge in a whiskey tasting experience like no other. A few of the finest whiskeys on the market, donated from John Cameron's personal collection, will be available. A perfect way to cap off a perfect night out.
Instructions: Guys Night is scheduled for Saturday, November 10, 2018, 6:00 – 10:00 PM at Mt Tabor Pub in Felida. $200 per ticket; 16 tickets available. Price includes transportation home after the event.
Value: $200 per ticket
Thank you:
Mt Tabor Brewing, and John Cameron
Wine & Watercolor Workshop
Finally, a night out for all the ladies where no planning is necessary. Just raise your paddle, tell us how many tickets you want, and we'll take care of all the details. Our painting instructors, Stacy Hamilton and Alicia Flintoff, will teach you the basics of watercolor painting, while our wine bar will be pouring your favorite whites and reds. It's a night filled with creativity, laughs, fine wine, great hors d'oeuvres, and good friends.
Instructions: Wine and Watercolor Workshop is scheduled for Friday, January 11, 2019, 6:00 – 8:00 PM, at Clark County Food Bank. $100 per ticket; 15 tickets available.
Value: $100 per ticket
Thank you:
Stacy Hamilton, Alicia Flintoff, & Shelly Johnson
Four-Nights at a Five Star Sunriver Dream Home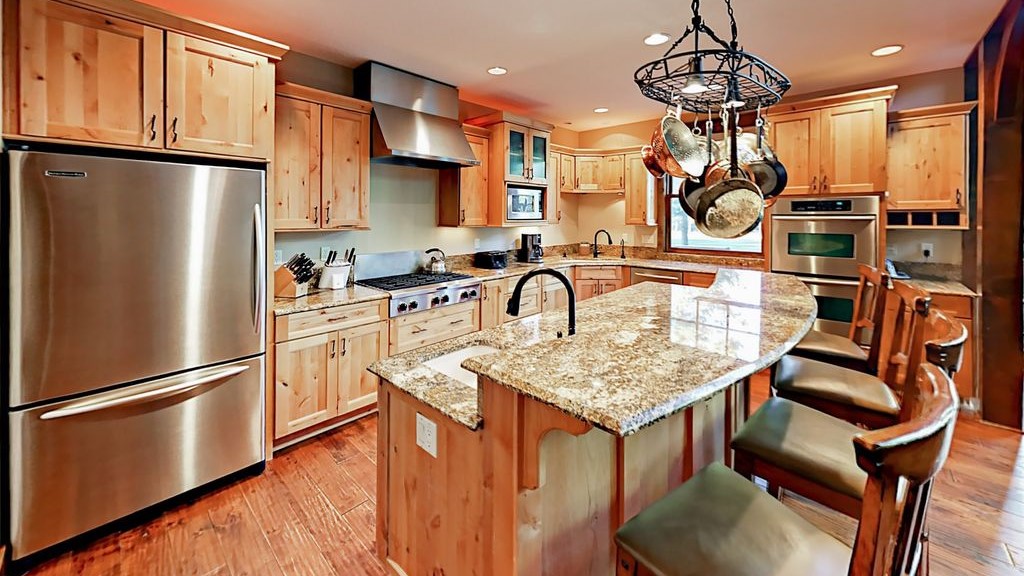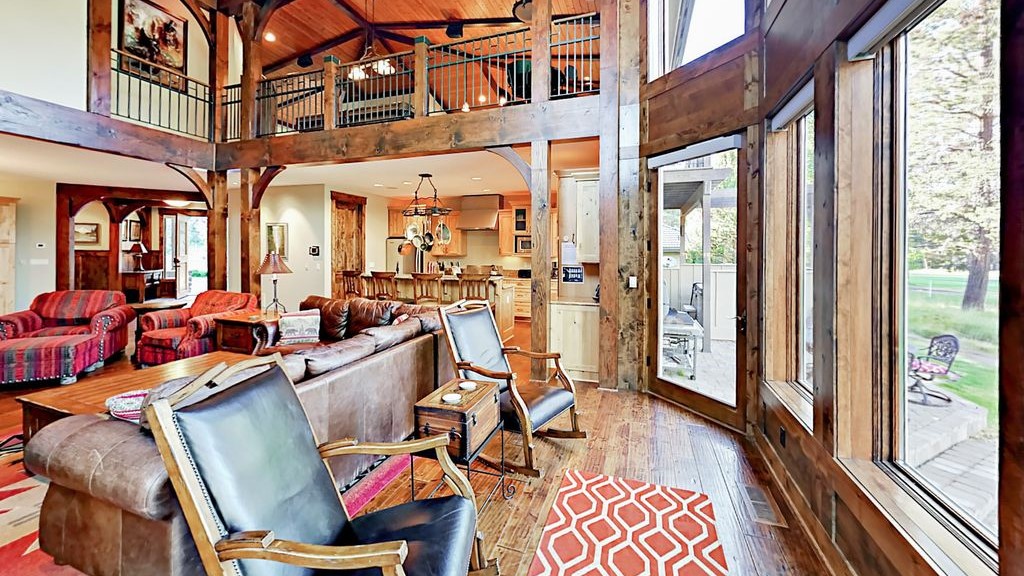 This massive Sunriver property is large enough to comfortably sleep 14 guests. This 5-bedroom, 5-bathroom home overlooks the second fairway at Woodlands Golf Course in the heart of Sunriver, Oregon. Take advantage of the upscale chef-inspired kitchen while enjoying meals with friends. Or run upstairs to the gameroom and enjoy the pool table, ping-pong, and a wet bar. Step outside for a soak in the private hot tub. Or take in all that Sunriver has to offer with golfing, biking, horseback riding, and more. This spectacular home comes complete with a flat-screen TV in every room, large common areas, and 12 SHARC passes, granting you complimentary access to the nearby aquatic center. For more information on this five-star luxury home, visit: www.vrbo.com/1400276
Instructions: Based on availability. Must book during September 15 – June 15. Summer months, all holidays, and Oregon / Washington spring breaks are excluded.
Value: $3,500
Thank you:
Kevin & Nicki Wann
Back by popular demand, it's the Whiskey Wagon Instant Bar! Jumpstart your personal collection of top-shelf spirits with this assortment of premium whiskey, vodka, gin, tequila, and more. Lots of crowd-pleasing favorites are loaded onto this custom-built, cherry wood bar counter. Win this package and you'll get to enjoy a glass whiskey in the privacy of your own home tonight! Or share your winnings with friends and family over the holidays and instantly become the most popular home in your neighborhood.
Value: Priceless
Thank you:
Heritage Distilling Company, Sherri Falkner, Shaina Paige, Sharon Morris, Craig & Jackie Edmonds
The Perfect Prineville Paradise
Perched high upon a 450-acre hilltop, overlooking Prineville Reservoir in Central Oregon, your perfect oasis awaits you. This "PrineVilla" vacation home boasts 5,200 square feet, 2 full kitchens, 7 bedrooms, 6 bathrooms, media room, ping pong, foosball, and a stunning view overlooking Prineville Reservoir. Bring your boat and drive to the nearest boat launch in less than 5 minutes. This perfect Prineville paradise offers luxury, silence, privacy, and fun. Perfect for your next family reunion or time away with friends.
Instructions: Based on availability. Excludes holidays, Christmas break, and spring break. Limit 10 guests.
Value: $2,000
Thank you:
Susan & Manuel Galaviz, Joe & Sara Clemons
Looking for a fun, relaxed evening with great food and drinks? Then invite 30 of your closest friends, and we'll take care of all the details. Watch how we transform from functional Food Bank to swanky event space. We'll provide hearty hors d'oeuvres, fine wine, and a short, easy, fun hands-on cooking demonstration by our Nutrition Education team. It's the perfect private party gathering for you and your friends, family, coworkers, or clients.
Instructions: Expires one year from date of purchase. Mutually agreed upon date.
Value: Priceless
Donate an auction item
Would you like to support Clark County Food Bank by donating
an auction item or auction booster to our fundraiser event? 
Download our donation packet below to learn more.
Taste & See Homepage
Taste & See is an evening to enjoy fine wine, delicious food, an exciting live auction, and heartwarming stories of the food bank's work in our community.
TICKETS & PRICING
This event sells out every year, so don't wait to purchase your tickets. Buy 1 ticket, or better yet, buy 8 tickets and fill a table with your friends.
sponsors & Supporters
Does your business want to support a local nonprofit AND attend a fun event? Then we have a sponsorship opportunity for you.
Each year, Taste & See is made possible by the generous support of our event sponsors. With the help of organizations and individuals like you, all proceeds from Taste & See go directly to our mission of alleviating hunger and its root causes.
We would like to offer a special THANK YOU to the following sponsors:
2018 Neighborhood Sponsors